Pacman is a legendary game. So, what's the 30th-anniversary edition of it?
Pacman's 30th Anniversary edition was a tribute to the original game. After 30 years (42 now) of its release, people still love this game and cherish the times they spent playing on it growing up. So, what exactly is the 30th-anniversary edition?
Is it different from the original? If not, what does it do, and how do you play it? Let's find out:
What Is Pacman 30th Anniversary Edition?
Pacman was released in May of 1980. 30 years after its release, Google decided to pay tribute to this classic by presenting a doodle that users could play on Google's homepage. But what incited Google to make the game Namco did 30 years prior?
As mentioned before, it was a tribute to the original. Mainly in a bit to remind everyone of their favourite childhood game and how it was once the jewel of arcade games around the globe. So, Google's Doodle on 10th May of 2010 became Pacman: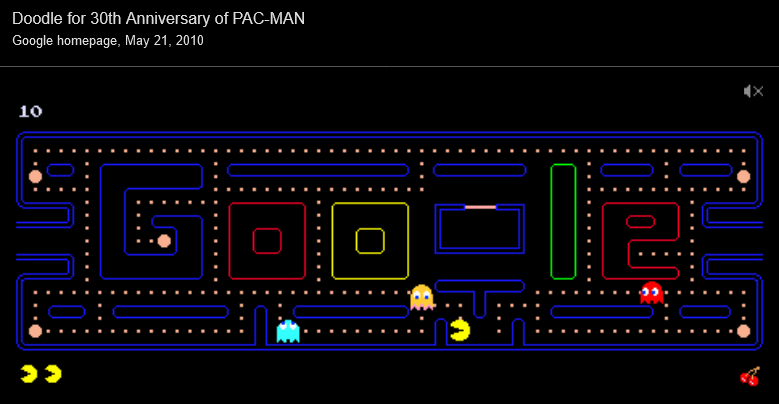 Everyone got reminded of their childhoods and the games that they loved. On the internet and famous social media networks at the time, such as Facebook, Orkut, Twitter, and Myspace, were buzzing with Pacman.
But did the game change anything from the original? No, it did not. The game was the same, except that the map you played on had Google's Doodle in the background. The mechanics and the iconic soundtrack and sound effects remained unchanged too.
This brought back a lot of memories and started a series of dedicated Google Doodles that we know today.
A Few Fun Facts About Pacman 30th Anniversary Edition
Before we talk about Pacman, let's talk about a few things you need to know about it. So, did you know that the highest score achievable is 3,333,360 points by eating every point on the initial 255 levels on Pacman?
And, until 2015, Pacman had earned around 12.8 billion worldwide—making it one of the most profitable games of all time. Besides that, it was able to sell 7.8 million cartridges/units, which was a record at the time.
How To Play Pacman 30th Anniversary Edition
Playing Pacman 30th Anniversary Edition is a straightforward process. Granted, it's a 12-year-old Google doodle. However, you can easily find it and play it. So, here are the three steps you'll need to take:
1. Go To The Website
You first need to go to the website where you can find this Doodle and play it for free. No need to sneak out coins or save them up to go and play in the arcade (like lots of us used to). All you have to do is open the website and wait for this:

Once done, you will see a simple and straightforward page. And you'll also notice the cleverly-hiding Google doodle in the middle of the map.
2. Insert Coin
The next step is to insert the coins. Well, you don't need to buy them from the arcade anymore; all you have to do is find this button and click it: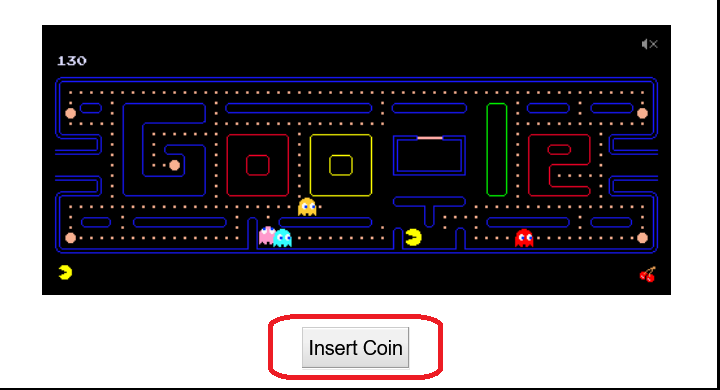 You can do it many times over. However, you will still have around 3-4 coins in a single go. You can always refresh the page or come back for more.
3. Use The Arrow Keys On Your Keyboard
The next step is to play the game, which cannot be easier. This simple diagram should tell you how to do it:
Use the arrow keys on your keyboard or the motion on your phone to make the Pacman go in each direction. Once done, you know the drill is to eat each dot without getting eaten by the little monsters.
Conclusion
That's all you need to know about playing Pacman 30th anniversary edition. Playing it is as easy as it is fun. So, thanks to Google for bringing it back as a Doodle around 1